California
Construction Resources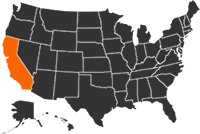 Networking Partners
State Links
Let us worry about the hassle
Please choose your role and job type to see timeline information.
Disclaimer: Everything within this site is for informational purposes only; it is not and should not be considered legal advice. Be sure to consult with your construction law attorney to fully understand the Mechanic's Lien Laws of your state and for your particular situation.
We share our legal and networking partners with you for your convenience. Please ensure you research any lawyer, legal professional, or service before committing to use them.